Detroit, MI – Construction Jobs – November 14, 2018
Quicken Loans related Bedrock Detroit and one of Detroit's biggest construction contracting companies Barton Malow is putting together  a career fair titled Ready. Set. Build! this November 14th.
Taking place at Cobo Center from 8:30 AM to 4:00 PM.
READY. SET. BUILD! is an informational workforce expo that showcases the skilled trades throughout the construction industry. Job seekers will learn about the various trades through hands-on demonstrations and video presentations. Attendees will also meet union apprenticeship school directors and interact with contractors to learn the process for entering the construction industry.
The Expo will provide information about job opportunities available during the construction of Bedrock developments including: the Hudson's Site, Wayne County Criminal Justice Center and Monroe Blocks projects. There will also be workforce training and community support partners onsite to help residents overcome barriers that may limit entry into the skilled trades.
Direct Link to register for the event (it is highly recommended).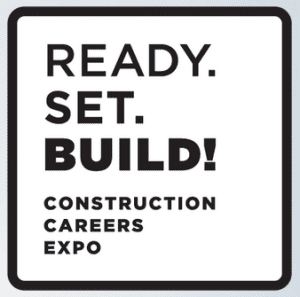 They are even including free transportation to the event:

Ton's of community partners:
DC1M / Local 357 Glass Workers

Local 2 Bricklayers

Local 324 Operators

Local 1191 Laborers

Local 687 Carpenters

Local 25 Iron workers

Local 80 Sheet Metal Workers

Local 58 Electricians

Local 98 Pumblers

Local 636 Pipefitters

Local 514 Operating Plasterers & Cement Masons

City of Detroit – Building Safety Engineering Environmental Department (BSEED)
Colasanti

E.C. Korneffel Company

Limbach

Motor City Electric

Enclos

Homrich

Stevenson Construction Company LLC

Edgewood Electric

Benkari LLC

Grunwell-Cashero
MUST Construction Careers

Michigan Building & Construction Trades Council

United Way

Access for All

Randolph Vocational School

Women Who Weld

SER Metro

Women in Skilled Trades

PLUS MANY MORE!
Official website for Ready. Set. Build!