What you need to know about IRS COVID-19 Coronavirus Stimulus Checks
The Internal Revenue Service has started distributing Economic Impact Payments this week April 13, 2020. According to the IRS, the payments will come in waves over the next few weeks.
What you can expect, a $1,200 if adjusted gross income is under $75,000, or $2,400 payment if you file your tax return as a married couple jointly, and your adjusted gross income is under $150,000.00.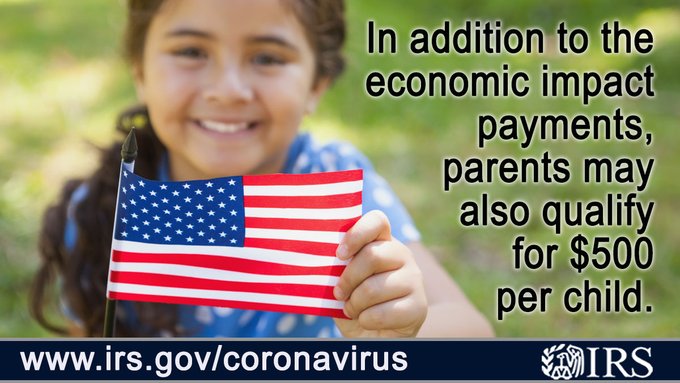 For most taxpayers, these stimulus payments are automatic, and no further action is needed on your part. This includes taxpayers who filed tax returns in 2018 and 2019 and most seniors and retirees. 
If your most recent tax refund deposited to your bank account, then your stimulus payment should too. If you don't see the deposit soon, you may want to look at your latest tax return and verify the account number that you provided. Please note that the deposit to your account won't be identified with words like "stimulus checks" or "economic impact payment." The wording being used is "IRS Treas 310."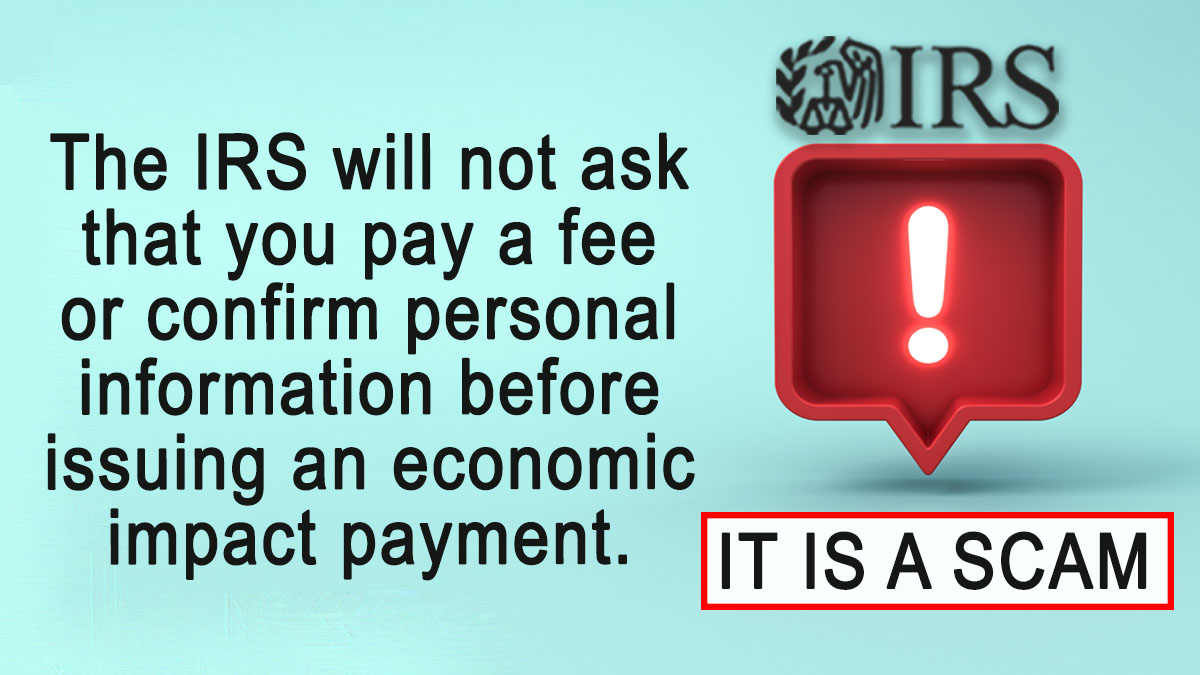 People not typically required to file a tax return can still receive the economic impact payment. Learn how at: https://t.co/hEEWmgHA9V pic.twitter.com/z7DVQ9b6lV

— IRS (@IRSnews) April 10, 2020
Who is eligible for the Economic Impact Payment?
U.S. citizens or resident aliens who:
Have a valid Social Security number,
Could not be claimed as a dependent of another taxpayer, and
Had adjusted gross income under certain limits.
Who will receive the Economic Impact Payment automatically without taking additional steps?
Most eligible U.S. taxpayers will automatically receive their Economic Impact Payments including:
Individuals who filed a federal income tax for 2018 or 2019
Individuals who receive Social Security retirement, disability (SSDI), or survivor benefits
Individuals who receive Railroad Retirement benefits
Will my IRS Economic Stimulus Payment affect my weekly Michigan HHS Benefits?
Per Michigan HHS, no.
Income from federal stimulus payments will not affect eligibility or reduce the amount of benefits received. MDHHS is not involved in the stimulus payments and thus does not have information on the status of anyone's payment. Learn more at https://t.co/8I8ilBcn7k. pic.twitter.com/bmBFbNzNxI

— Michigan HHS Dept (@MichiganHHS) April 17, 2020
Who should use Non-Filers: Enter Payment Info to provide additional information to receive the Economic Impact Payment?
Eligible U.S. citizens or permanent residents who:
Had gross income that did not exceed $12,200 ($24,400 for married couples) for 2019
Were not otherwise required to file a federal income tax return for 2019, and didn't plan to
You can provide the necessary information to the IRS easily and quickly for no fee through Non-Filers: Enter Payment Info. We will use this information to determine your eligibility and payment amount and send you an Economic Impact Payment. After providing this information you won't need to take any additional action.