Third Quarter 2012 Hirings, Firings, Layoffs, Resignations By The Numbers
We've entered the third quarter for 2012, here is a breakdown of the employment situation as it develops.
Take a look at the past quarterly reports we've compiled for 2012.
First Quarter, Second Quarter.
For 2011 coverage check out our First, Second, Third and Fourth Quarter reports.
Mass Layoff Reports
| | | |
| --- | --- | --- |
| 2012 | Mass Layoff Events | Total Workers Affected |
| July | 1,340 |   137,420 |
| August | 1,267 |   127,454 |
| September | | |
| Totals |  2,607 |   264,874 |
Source: BLS
The Good
The weekly unemployment numbers are trending upwards again even as the private employment surveys are suggesting that employment is picking up. For the week of July 23 the newly jobless filing for unemployment rose to 365,000.
For the week of August 11 Michigan led the nation in the drop of new unemployment claims.
The Bad
For July the unemployment rate in Michigan edged up from 8.6% to 9%.  New Jersey saw it's July unemployment rate increase as well,it happened to be the highest unemployment rate since 1977 which is at 9.8 from 9.6% in June. The unemployment rates in July saw 44 States have increases.
The Ugly
To make the situation more dire of the people laid off from January 2009 through December 2011 only 56% have found jobs.  Worse still is that more than half of these workers took a pay cut, and one-third took cuts of 20% or more.
Even worse a survey of CEO's shows that most do not plan to expand hiring in the next 6 months.  Only 29% expect to hire in the next 6 months, down from 52% in 2011.
Hiring
Detroit's Custom Enterprise – The company says it can't find people who are serious about work. Hiring five workers at a rate between $9-20 per hour.
Ford Motor Company – The company has added 225 jobs at its Van Dyke, MI plant. The company is also expanding its engineering staff for electric vehicles.
Thai Summit Ogihara – Looking to hire 78 new workers in Howell Michigan.
Detroit Manufacturing Systems (DMS) – A new joint venture between Rush Group and French auto parts maker Faurecia SA that is an automotive part supplier is hiring up to 500 new workers in Detroit over five years.  The operations may expand up to well over a thousand jobs. Check out their career page here http://dms-na.com/careers/
Amazon – The company is going to open 3 distribution centers and plans to hire 2,000  workers to support its expanded operations. As is tradition the company is also hiring for the holiday season and it expects to add 3,000 seasonal jobs.
General Motors – The IT division is looking to hire 500 workers in Austin Texas and it may eventually work up to 10,000 positions in the next five years.
There hasn't been massive hiring announcements but you can check out our live Twitter stream for job postings.
//
Hiring Freezes
Notable Layoffs 
Roll Your Own Cigarette Smoke shop industry – Legislation that was passed has effectively killed the entire industry.  One chain of smoke shops Sin City Cigarette Factory in Las Vegas is laying off 40 workers.
Best Buy – The retailer is looking to cut 2,400 jobs and 600 of those are Geek Squad jobs, or 1.4% of the workforce.
Cisco Systems – The company is laying off 1,300 workers.
JC Penney – The retailer is looking to eliminate checkout clerks and move to a primarily self checkout system.  Talking with an employee the goal is to move to boutique store within a store concepts that will have checkouts in each of them. One such store is going to be a Levi area.
Michigan Unemployment Insurance Agency (UIA) – As a result of a better labor market in the State the agency will eliminate up to 400 workers in the coming weeks.
Caparo – Is shutting down its Novi, MI operations and eliminating 270 workers. The automotive supplier is expected to close this location by August 17th. It had been awarded $1 million in tax breaks by the Michigan Economic Growth Authority to invest $10.5 million in the State.
Motorola Mobility (Google) – Now that Google owns Motorola Mobility the company is cutting 20% of its global workforce.
Goldman Sachs –
BREAKING: Goldman Sachs said to cut 20 to 30 jobs in sales and trading $GS

— Bloomberg TV (@BloombergTV) August 15, 2012
The Tonight Show – Jay Leno took a large pay cut in an attempt to save as many staffers as possible, but still 20-25 were let go, as Comcast goes to town cutting fat at NBC.
Edison International Southern California Edison (SCE)  – 730 workers to be cut from the SONGS nuclear power plant.
THQ – The video game publisher is expected to make another round of layoffs in the near future.
Onlive – The video game company laid off its entire staff and sold its assets to Lauder Partners
The Bon Ton Stores – This retailer is closing its store in Calumet City, IL which will affect 75 workers.
The Dearborn Hyatt – The Dearborn hotel is looking for a new partner to help with renovations. If one is not found 250 employees stand to lose their jobs.
Comair – The company is owned by Delta Airlines which is shutting down its operations at Detroit Metropolitan Airport and 524 workers will lose their jobs.  Nationwide the Comair closure will affect 1,700 workers.
Dean Foods – After Meijer bought a dairy earlier in the year Dean Foods has lost its contract and will close its Evart, MI dairy.  The location has cut 43 jobs and another 53 will be lost later on this year.  The plant had a peak of 200 workers in 2011.
General Motors – The company is idling the Detroit-Hamtramck plant the manufactures the Volt for a second time.  The move affects 1,500 workers.
Lexmark – The company is exiting the printer business and will cut 1,700 jobs.
RealNetworks – The internet video company cut 7% of its workforce which amounted to 80 people. It also plans to cut another 80 workers in the next few months.
Saks Inc. – The owners of Saks Fifth Avenue are sacking 124 workers between stores in Illinois and in Texas.
Navistar – One of the largest semi truck manufacturers laid off 500 people earlier this year, and will cut another 200 salaried employees in the 4th quarter it announced as part of its quarterly earnings report.
Hanworth – The company is consolidating operations and offering severance to 400 workers.
Kodak – What is left of the struggling film maker is being cut more than expected in bankruptcy as the company cuts another 1,000 workers.
Hewlett-Packard (HP) – Announced it is expanding its workforce reduction by about 2,000 additional workers to a total of 29,000 for 2012.
US Military Contractors – The rumor seems pretty strong coming out of the Politico that before the November Presidential election contractors will send out layoff notices to tens of thousands of workers.
Companies likely to send out layoff notices are:
Lockheed Martin
EADS North America
BAE Systems
Companies that are likely to send out layoff notices are:
Raytheon
General Dynamics
SAIC
Northrop Grumman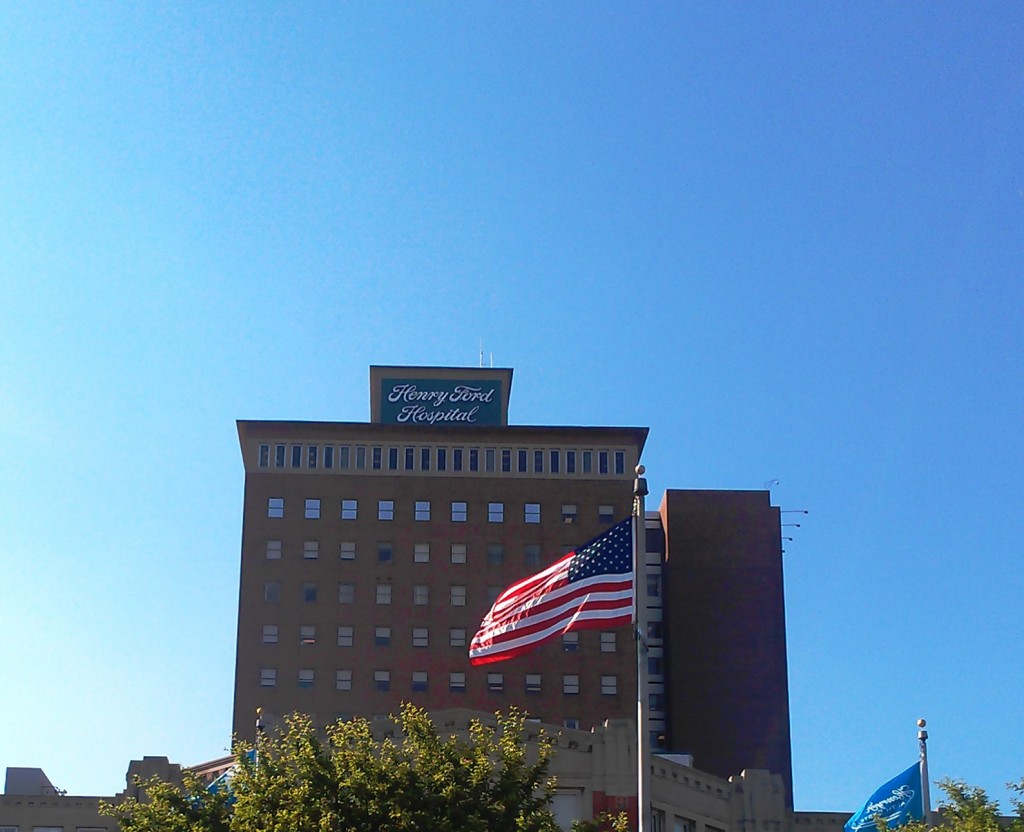 Henry Ford Hospital Detroit – The hospital is laying off workers in administrative positions.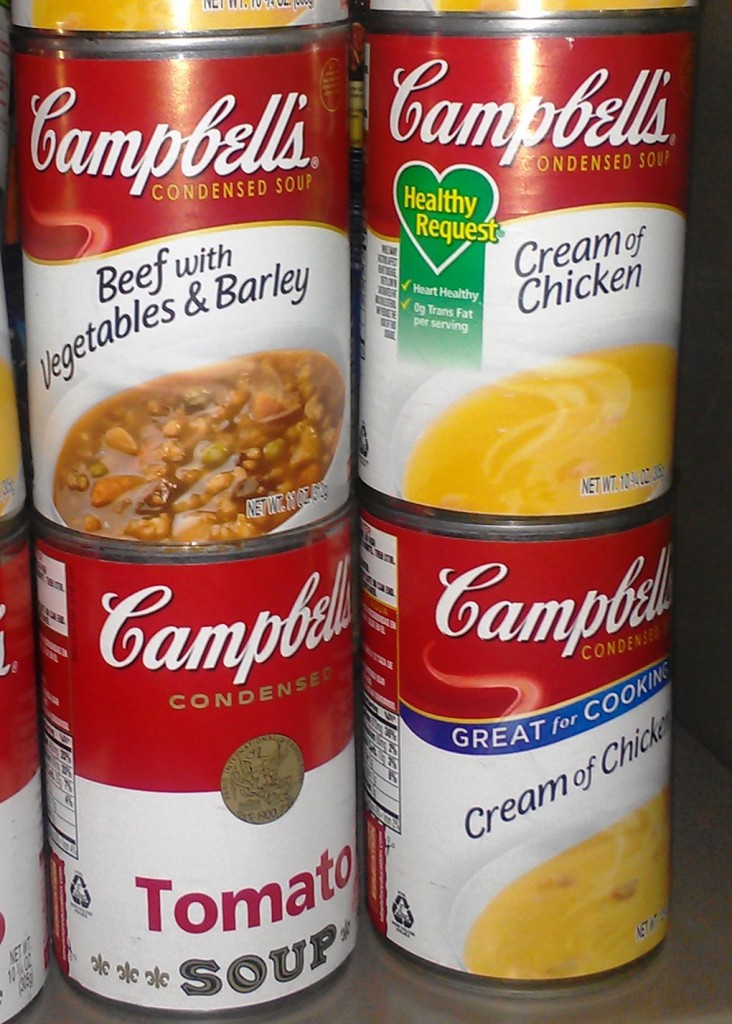 Campbell's – The new CEO Denise Morrison is closing two factories and will see at least 700 jobs eliminated. The cuts should save the company $30 million.  The oldest factory in Sacramento, CA., that has about 700 full-time workers is expected to close in July 2013. Campbell's also plans to shutter a spice plant in South Plainfield, NJ, that has 27 employees by March 2013.
Staples – Ironically the office supply chain that has recently become synonymous for Mitt Romney as an example of job creation, is now planning to cut 30 stores in the United States.
Resignations 
US Representative Thaddeus McCotter – He quit with only 6 months to go for his term.
Yahoo! – Ross Levinsohn quit the company as the new CEO took the helms.
Firing
General Motors – Joel Ewanick was an advertising executive at the company who was fired over the details of an agreement to sponsor the Soccer team Manchester United.