Fourth Quarter 2011 Hirings, Firings, Layoffs, Resignations By The Numbers
We're continuing the labor market trends from the third quarter of 2011 with our ongoing coverage of the job market.  Going into the fourth quarter the economy was showing increased weakness as Mass Layoffs affected 165,000 workers in August the biggest number all year with September numbers not yet released.  Eastman Kodak is rumored to be close to bankruptcy, a company that employ's just under 10,000 employees.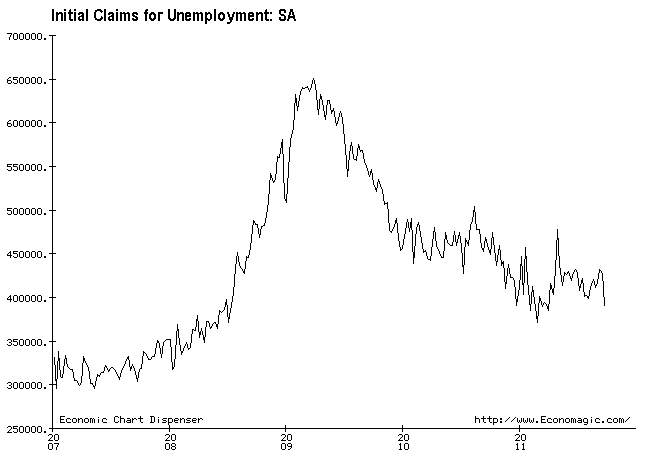 Mass Layoff Reports
| | | |
| --- | --- | --- |
| 2011 | Mass Layoff Events | Total Workers Affected |
| October |  1,353 |  118,689 |
| November |  1,331 |  129,887 |
| December | | |
| Totals |  2,684 |  248,576 |
Source: BLS
Hiring

There hasn't been massive hiring announcements but you can check out our live Twitter stream for job postings.
Detroit Public Schools– is hiring back 89 laid off teachers to ease overcrowding.// <![CDATA[
D//
Amcor Rigid Plastics – Not exactly a mass hiring event the company is expanding manufacturing in Orlando, Florida area.  It will retain 97 jobs and has committed to creating 29 more by December 2012.
Caterpillar – The company is looking to add 300 jobs, possibly a good sign for the economy as Caterpillar was one of the first big companies to have massive layoffs at start of the recession.
Hiring Freezes
NBA – The NBA has canceled its season through November 30th.  Hiring freezes are basically in effect considering the hundreds of support staff that go into one NBA game the cooks, valets, cleaning crew, etc.  Not counting loss of revenue on local businesses in the areas teams play in. The NBA's offer has been rejected and the season is in jeopardy.

Notable Layoffs 
Kodak – The likelihood that layoffs will be in the near future because of the rumored bankruptcy. 

America Airlines – The airline company was also rumored to be setting up a prepackaged bankruptcy.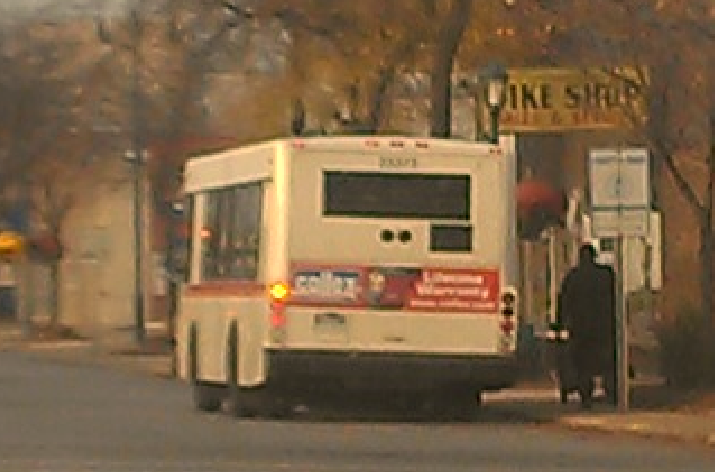 SMART Bus System – The Metro Detroit bus system is laying off 120 workers or 22% of its workforce.  The system will also be cutting routes making it harder for Detroiters to get to work and school.
GAP – GAP stores announced that it will close 21% or 189 stores through 2013.
Lowe's – Announced it will close 20 stores and layoff 1,950 people by November 2011.
Saks Incorporated – The company is closing an Off 5th store in North Carolina 20 employees will be affected.
Paramount – Laying off 120 workers in a reorganization.
Whirlpool – Announced  it does not expect to make as much profit as it had expected, and will now lay off 5,000 employees.
Grace & Wild Inc – A Farmington Hills Michigan group cut most if its 80 person staff and is going to instead work with freelancers.
Clear Channel – The company that probably owns at least one of the radio stations you listen to is restructuring and has laid off DJ's in most radio markets.
Milk Street Cafe – New York City restaurant laid off 21 workers citing a loss of business from the Occupy Wall Street protests.  The owner states that his business may end if police barricades are not removed from the area.
The Bon-Ton Stores – The company has entered into an agreement to sell three of its store locations in the Rochester New York area.  The sales of these locations will also result in the closing of the 3 locations and 129 workers will lose their jobs in March 2012.  The third store is slated to close in 2014 and 58 employees are expected to lose their jobs.
Advanced Micro Devices (AMD) – Cut 1,400 workers in November, the cuts were rumored for weeks.  The figure represents about 10% of the entire company.
Glendale Luke Air Force Base – The base is laying of 68 civilian workers over the next three years.  Some civilians have been offered early retirement and buyouts, only 10 people have taken them so far.
Cumulus Media – Layoffs are happening across the country as part of a national restructuring from the merger of Cumulus Media Inc.'s purchase of Citadel Broadcasting.  Reports on layoffs from Cumulus Media are more widely available than those from Clear Channel earlier in the fourth quarter.
WABC and WPLJ in New York – 15 people were let go.
WJR Detroit –  Donna Barbera and Dayna Clark were laid off.
KLOS – 2 employees were let go.
WLS – Chicago area radio that let 10 employees go.
New Deluxe Bakery – Located in Hammtramck Michigan is closing its doors.
Adobe – The company that has is best known of Flash announced it will kill off it's mobile Flash and instead support HTML5 it will also layoff 750 employees or 7% of its entire workforce.
Stryker Corp – The company said that as a result of the upcoming 2013 Medical Device Excise Tax that it is laying off 1,000 workers or 5% of its workforce.  The move will save the company an estimated $100 million.
MF Global – The company is cutting 1,066 workers after filing for Chapter 11 bankruptcy.
CNN– The cable news network is cutting 50 jobs blaming technology for the cutbacks.
Fiat / Chrysler – As a result of poor sales of the Fiat 500 Fiat has cut 30 jobs at its engine plant in Dundee, MI.
City of Detroit– The Mayor Dave Bing announced the city will need to lay off at least 1,000 workers as the finances of the City are looking grim.  The city Council introduced proposals showing job cuts of 1,700 to 2,300 employees.
AMR Corporation – Widely expected that following the UMR Corp which owns American Airlines Chapter 11 bankruptcy that union workers benefits will be cut.  It is widely expected that staff will be laid off as a result of the restructuring.
Aptera Motors – Yet another company focused on "Green" products the intended maker of a 3 wheeled electric vehicle has liquidated and roughly 30 employees were let go.
Citigroup – announced it will cut 4,500 jobs or 1.5% of its global workforce.
US Army – Today the US Army is cutting 8,700 jobs through a mix of strategies like early retirement, attrition and buyouts.  The cuts affect workers in 37 states and 70 locations.
General Motors – The company has been laying people off slowly but surely the CEO stated over the summer that "Literally, we have 7,000 more people working on the same amount of work on our competitors,".
That figure seems to be a good target for total downsizes in the future.
Leo's Coney Island Chicago – The franchise of the Metro Detroit based food chain was forced to close its doors and the employees were let go.  The franchisee has sued the company saying he did not get the proper support for his restaurant.
Ford Motor Company – The Minnesota Twin Cities Assembly plant closed December 19, 2011 as the last Ford Ranger rolled off the assembly line.  Ford has said that it will not release a new pickup to replace it as F150 sales and fuel economy are now the focus of the company.
Harely Davison – The Wisconsin company is laying off 26% of its workforce in an effort to save $50 million a year.  The company plans to layoff 250 workers and then rehire on a temporary basis 150 – 250 workers as the busy season begins.
Sears Holdings Corporation – The parent company of Sears and Kmart is looking to close around 120 stores after it announced disappointing holiday sales.  Last quarter the company had announced it would close 10 stores.   Job loss figures were not projected but a Wisconsin store closing projected 55 jobs would be lost, put up at 120 stores we could estimate 6,600 jobs lost.
Partial listing of the stores slated to close.
Resignations 
Gannett Co – Craig Dubow CEO and Chairman of Gannett resigned citing health reasons.
Merck – The Chairman and former CEO Richard Clark is going to retire December 1, 2011.
Wayne County – The Turkia Mullin kickback scandal has taken another target the Wayne County Airport Authority Chairwoman Renee Axt resigned on November 7.
Firing
Mercedes Benz America – Ernst Lieb CEO was fired regarding multiple breaches of compliance rules.
Detroit Metro Airport – Turkia Mullin amid a scandal over her severance from Wayne County and land contracts granted she was fired by a vote of 5 to 2.
Wayne County – More scandal over the airport has led to another firing this time Assistant Wayne County Executive Michael Grundy was fired.
Penn State – as a result of the Jerry Sandusky sex scandal the University fired the president Graham Spanier and Joe Paterno.