Second Quarter 2012 Hirings, Firings, Layoffs, Resignations By The Numbers
The second quarter is upon us and there is a mixed bag with the March employment numbers.  A big trend is that new management at large companies like JC Penny and Yahoo are finding new ways to get rid of divisions and scale back headcount. For our first quarter numbers check out the report here.
For 2011 coverage check out our First, Second, Third and Fourth Quarter reports.
Mass Layoff Reports
| | | |
| --- | --- | --- |
| 2012 | Mass Layoff Events | Total Workers Affected |
| April |  1,388 | 135,600 |
| May |  1,380 | 130,191 |
| June | | |
| Totals | | |
Source: BLS
The hiring outlook for the US clearly shows continued trouble in the labor market.  The recently released numbers show that only 119,000 new jobs were created in April 2012.
Hiring
There hasn't been massive hiring announcements but you can check out our live Twitter stream for job postings.
//
Appirio to Hire 200 New Employees for Cloud Biz http://t.co/RtqYkNEK #appirio

— Appirio (@appirio) April 13, 2012
Toyota to hire 150 U.S. engineers, tech workers in 2012 http://t.co/hB72Eol0

— Leftlane (@LeftlaneNews) April 6, 2012
The Department of Veterans Affairs – The VA is responding to reports that Veterans are not getting attention fast enough regarding mental health needs.  The department is going to hire 1,900 people to work; 1,600 of those workers will be clinicians. Roughly 300 of the newly hired workers will be support staff to an existing mental health staff of roughly 20,590.
Hyundai North America – The Korean automobile maker is going to add 900 jobs in Alabama to increase production, the company has posted an all time monthly sales record in March and April sales were second best for all time.
Whole Foods – One of the first grocery stores to open in the City of Detroit broke ground for it's newest location. The company plans to hire between 60 and 80 workers when the store opens.  You can get the details here on their website.
Here is a shot of the set up for the Whole Foods ground breaking .@WFMMetroDetroit http://t.co/yF1wGmUg

— The Detroit News (@detroitnews) May 14, 2012
General Motors -With the launch of the Cadillac's new ATS the company is hiring 600 workers to help with production.
Jeep – The robust sales of the Wrangler will lead to a third shift in Warren, MI.
Nissan – In Mississippi the company is looking to add another 1,000 for production of its new Sentra model.
Airbus – The European plane manufacturer is going to build a facility in Alabama. Creating 1,200 construction jobs and then between 400-500 permanent jobs at the facility.
Hiring Freezes
Notable Layoffs 
Yahoo – The company cut about 2,000 jobs as it tries to unlock shareholder value.
JC Penney – The new CEO has started to make some big shakeup moves at the company cutting 1,000 jobs at the headquarters in Texas, and a call center.
Zipper Interactive – A game publishing company owned by Sony announced via a Tweet that the company had closed at it's 80 employees were jobless.  Hopefully the employees didn't learn of their fate this way also.
After 17 years it's time to head off into the sunset. A sincere thank you to all our fans for everything you've done for us. Farewell.

— Zipper Interactive (@Zipper) March 30, 2012
Sega – No stranger to harsh financial times the company is cutting US and European jobs.
Sony – The company is going to cut 10,000 jobs or 6% of the workforce globally.  It hasn't been broken out to reflect how many US based jobs will be lost as part of the massive restructuring following the $6.1 billion dollar loss the company reported.
DreamWorks – As part of financial reason the company has laid off more workers.
Electronic Arts – EA is looking to layoff at least 500 workers and possibly up to 1,000.
Fisker – The electric vehicle company has a ghost town feel at the Delaware facility that it purchased from General Motors. It laid off 12 people from the plant after not getting new Department of Energy funding.
American Airlines – After filing bankruptcy protection the company announced it will cut 1,200 non-union jobs to help it restructure.  It appears that most of these new announced cuts will center around Memphis, Reno, Sacramento and Portland, Oregon and be in addition to the previously announced 13,000 job losses by union employees.
General Motors – Following more restructuring the company is laying off 100 more white collar workers at the Warren global research and development center. This cut is 25% of the total workforce at the Warren location.
Sears Holdings Corporation – The retail giant has continued to trim stores from its portfolio and is closing all of its The Great Indoors locations.  The Houston location will have 74 jobs lost.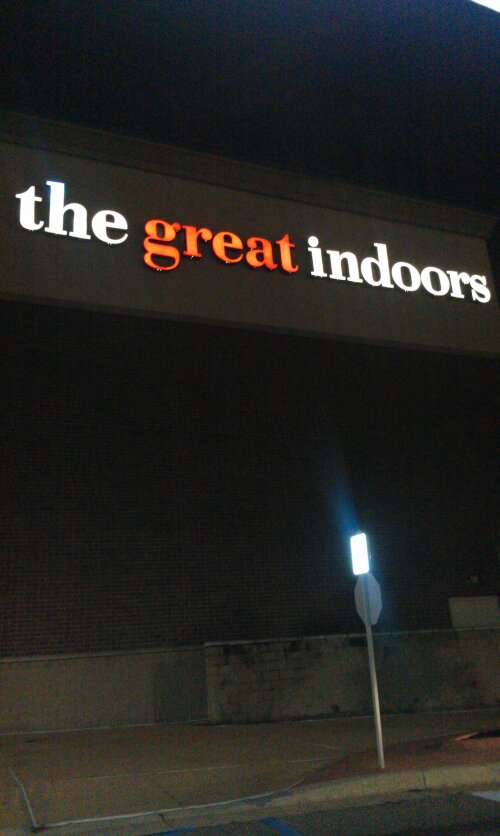 Bank of America – The bank is trimming another 2,000 jobs.
Mazda North America – The struggling Japanese automaker is officially buying out 107 workers.  It had previously offered all US workers buyouts.  The company may start doing rounds of layoffs in the near future.
T-Mobile – The company is announcing another 900 cuts on top of prior announced cuts of 3,300 this year.
United States Postal Service – USPS is looking to cut 28,000 jobs by 2014. To achieve this number the company is looking to close or consolidate 229 postal plants. This is on top of the prior 48 closures slated for 2012 that affect 5,000 people.
Hewlett Packard (HP) – is looking to cut 8-10% of the workforce or no less than 25,000 jobs. It is unknown where the cuts will be focused yet, the company has 300,000 workers globally.
Clio School District – The Michigan school district is looking at making its first layoffs in 25 years. The result would affect 20 jobs.
Sesame Workshop – The producers of The Sesame Street show cut about 12 people in its New York operations.
Awrey's Bakery – The Livonia Michigan bakery will lay off 26 employees and pay them $1,500 as a severance, after the Union voted down a $2 an hour cut in wages.  The plant will now take a $1 an hour cut, and later a $0.85 an hour cut.
Logitech – Known for its computer hardware like keyboards, mice, and headsets the company is looking to cut 450 workers globally of which 100 will be in the United States.
Times-Picayune NOLA Media Group – The newly formed NOLA Media Group laid off 201 workers or about 32% of its staff.
Albertson's – The grocery chain is laying off 2,500 workers.
Resignations 
Best Buy – CEO Brian Dunn resigned during an internal investigation into his personal conduct.  Many people assumed it was because of chains poor performance and related to news it will close 50 stores.  The founder of Best Buy, Richard Schulze is also resigning as a result of his knowledge of the Brian Dunn scandal.
JPMorgan Chase – Ina Drew was forced out as a result of the company posting a 2.2 billion trading loss.  The company was prior mentioned by President Obama as one of the best managed banks out there.
Firing
Yahoo – The company ousted the CEO Scott Thompson over what is being dubbed resumegate because of the degree listed on his resume. Chairman of Yahoo Roy Bostock and 4 others on the board of directors also immediately stepped down.
U.S. Air Marshals – 8 were fired for drinking on the job.