First Quarter 2019 Hiring, Firings, Layoffs, Resignations
We haven't posted a round up post of the general health of the labor market in quite some time. Partly because mass layoffs dramatically slowed down, partly because it takes a lot of work to compile.
Hirings
We like to lead off with positive news in labor market like mass hiring events which everyone prefers to mass layoffs.
Fiat Chrysler Automobiles (FCA) – In start contrast to their Detroit 3 rival, has announced formally that they will invest billions of dollars into the Michigan based manufacturing facilities and that these investments represent the creation of new jobs. This is an interesting development because somewhat less known is that the former standalone Chrysler had much of its production capabilities squarely in the rust belt of Indiana, Illinois, and Michigan.
With this new investment it's North American production capabilities will be very Michigan, and more specifically Metro Detroit focused:
Mack Avenue Engine Complex – which is actually two plants (this includes the Mack II plant that was "idled" in 2012) are getting $1.6 billion to convert them from powertrain purposes, into a new assembly plant and 3,850 new jobs to be created. As part of this, the Mack I plant will close for this new retooling event in the fall of 2019.
Jefferson North – home of the Jeep Grand Cherokee, and Dodge Durango will get $900 million investment for new tooling for upcoming new models of each vehicle and is expected to create 1,100 new jobs.
Warren Truck Assembly – Instead of moving the Heavy Duty RAM to Michigan from its current Mexico plant, FCA is going to add two new vehicles the Jeep Wagoneer and Grand Wagoneer neither of which are existing models. This will add $500 million to a prior committed investment of $1 billion, new total is $1.5 billion, and 1,400 new jobs.
Warren Stamping Plant – $245 million new investment
Sterling Stamping Plant – $160 million new investment into what is already considered to be the worlds largest stamping complex in the world.
Dundee Engine Plant – $119 million investment to move the 3.0 and 3.6 Pentastar engines that will be moved out of the Mack I Avenue plant. Dundee is the current home of the 4 cyclinder 2.0 and 2.4 liter "World Engine". Importantly each of these plants appears to require land deals for plant expansions.
If interested you can watch a 40 minute long press event that was live streamed on Facebook by the Mayor of Detroit Mike Duggan.
Total investment, $4.5 billion, total new jobs 6,500.
FCA Detroit area community concerns won't be as bad as the ones that General Motors caused with the
eminent domain that forced homeowners out of their homes to make way for the Hamtramck plant that is destined for closure in 2020.
Buddy's Pizza – An iconic pizza chain known best for "Detroit Style" pizza. Is going to open a new location in downtown Detroit.
The Michigan Economic Development Corp. (MEDC) announced some approvals for state incentives to expand businesses and create jobs.
RPM Freight Systems LLC – Royal Oak, MI –  The company is committed to adding 500 jobs over the next 5 years, and touts a "total compensation package" of about $100,000, that means your insurance and other benefits are included on top of your salary Likely means jobs are north of $50k salary.
U.S. Roof LLC – a subsidiary of Troy-based automotive supplier Inteva Products LLC (a former spinoff of Delphi prior to its bankruptcy years ago). The commitment is to add 334 new jobs.
Outside of FCA automotive in general is starting to show signs of overall labor market weakness.
General Motors – has announced plant closings for 2019, and warned that many plants "do not have products beyond 2019" meaning the plants will go into a mothballed state, no production will happen. There is a chance that a new product gets made, one day. Some plants have stayed on lists like this for nearly a decade before officially being closed for good, and other sale or redevelopment on the former property occurs. Before these plants get any resolution they will become bargaining chips in the 2019 negotiations with the United Auto Workers (UAW) union.
The plants that will cease production in 2019 are:
Detroit-Hamtramck,Michigan – as of February 2019 extended for 2020 we'll leave here because you never know.
Warren Transmission, Michigan
Lordstown Assembly, Ohio
Oshawa Assembly in Ontario, Canada
Baltimore Operations in Maryland
Work will stop, but plants will not officially close. The future of those facilities will be determined during .
The plant closures will affect some 6,300 workers globally, including 3,300 in the U.S. These workers will be given the opportunity to transfer to GM's growth plants. The plants are considered "unallocated," which means that at this time these plants don't have a product.
GM Brownstown – This plant makes battery packs for the Chevrolet Volt which was a vehicle General Motors announced they will stop making due to poor sales. These workers are losing their jobs.
Bottom line – 3,300 plant workers in the United States and globally 14,300 jobs are gone by the end of 2019 which includes salary executives, and production workers.
February 26, 2019 – update the UAW has officially sued General Motors over these plant closing as a breach of contract.
Dakkota Integrated Systems, LLC – will have 106 permanent layoffs in April. While not publically linked to the GM Plant closing, proximity to General Motors, and the ending of those vehicles makes the most sense.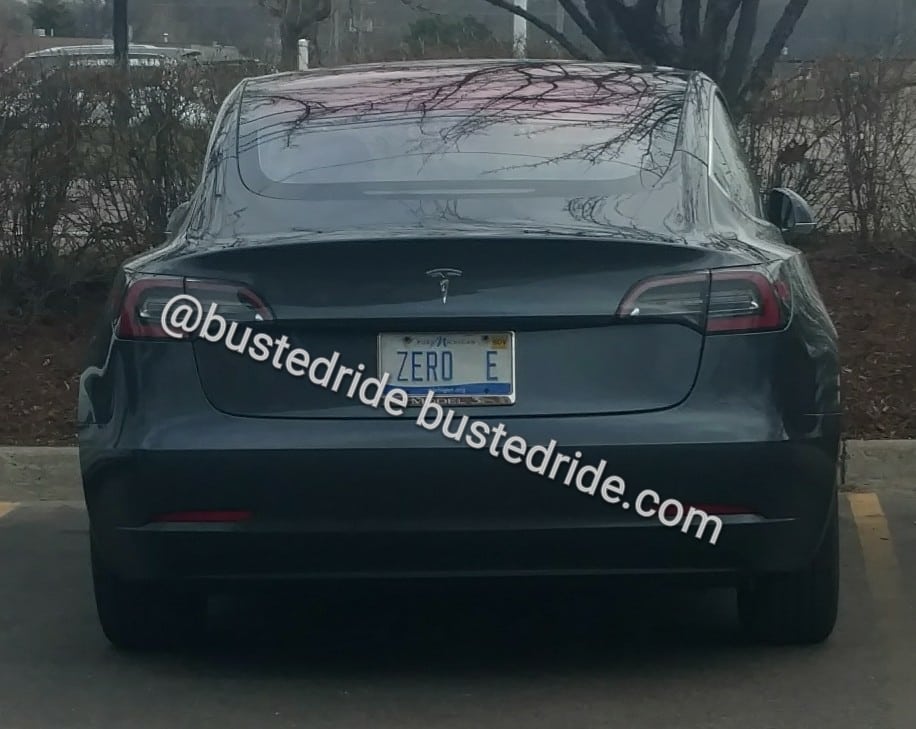 Tesla, Inc – On February 8th the company announced that it will be closing the majority of its sales "stores" and all future sales will be online only. By the way check out our friends at Bustedride.com who generously supplied this photograph of a vanity license plate (they post them every day).
Liquidations

Gymboree – all 798 stores closing including Crazy 8 which it also owned.
Shopko – liquidated 251 stores as part of bankruptcy proceedings.
Chico's – 250 stores are set to close less dramatically over the next three years.
Things Remembered – 250 of these kiosk style stores are closed forever
Gap – closing 230 stores over the next two years, and taking a more dramatic effort to split itself in half, into a separate publicly traded company for Old Navy which it also owns.
Samuels Jewelers – 112 stores closed.
Yankee Candle – owned by Newell Brands more famous for Rubbermaid, and probably Sharpies markers, also owns Yankee Candle.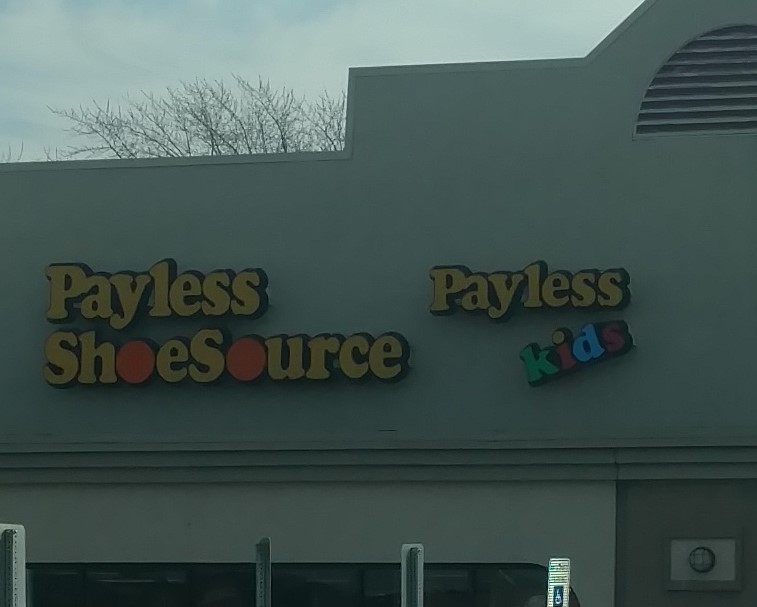 Payless Shoe Source – Liquidating all of their North American locations, however the overseas locations will stay around. As Mitch Nolan pointed out this is believed to be the largest by store count liquidation in US History with over 2,000 stores.
Charlotte Russe – Also liquidating all 94 of their stores; but holds out a glimmer of hope that someone will show up and buy the failing operation to keep the chain open. Unlike that of Payless Shoe Source the Charlotte Russe website doesn't reflect liquidation as of February 24th.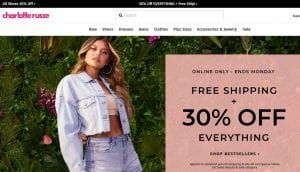 e.l.f Beauty- Announced in its annual report to shareholders that it is closing all 22 of its retail locations and transiting to being online, and sold through retailers like CVS.
Store Closings
Target – closing one of the Sterling Heights Michigan stores at 35700 Van Dyke Ave. It has a second location that will remain open in that city.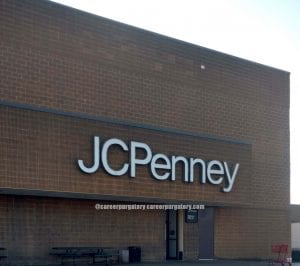 JCPenney – While announcing their full year 2018 earnings they announced additional store closures, and days after they announced they are exiting the home appliance market.
The Company has determined that it will close 18 full-line stores in 2019, including the three locations previously announced in January. In addition, the Company will also close 9 ancillary home and furniture stores, further aligning the Company's brick-and-mortar presence with its omnichannel network, and enabling capital resources to be reallocated to locations and initiatives that offer the greatest long-term value potential.