Fourth Quarter 2012 Hirings, Firings, Layoffs, Resignations By The Numbers
We've entered the fourth quarter for 2012, here is a breakdown of the employment situation as it develops.  Unlike previous quarters so far the fourth quarter of 2012 is shaping up to have a lot of positive job activity as a result of temporary retail hiring.
Take a look at the past quarterly reports we've compiled for 2012.
First Quarter, Second Quarter, Third Quarter.
For 2011 coverage check out our First, Second, Third and Fourth Quarter reports.
Mass Layoff Reports
| | | |
| --- | --- | --- |
| 2012 | Mass Layoff Events | Total Workers Affected |
| October | 1,360 |   131,173 |
| November |   unreleased |  unreleased |
| December |  unreleased |  unreleased |
| Totals | | |
Source: BLS
Hiring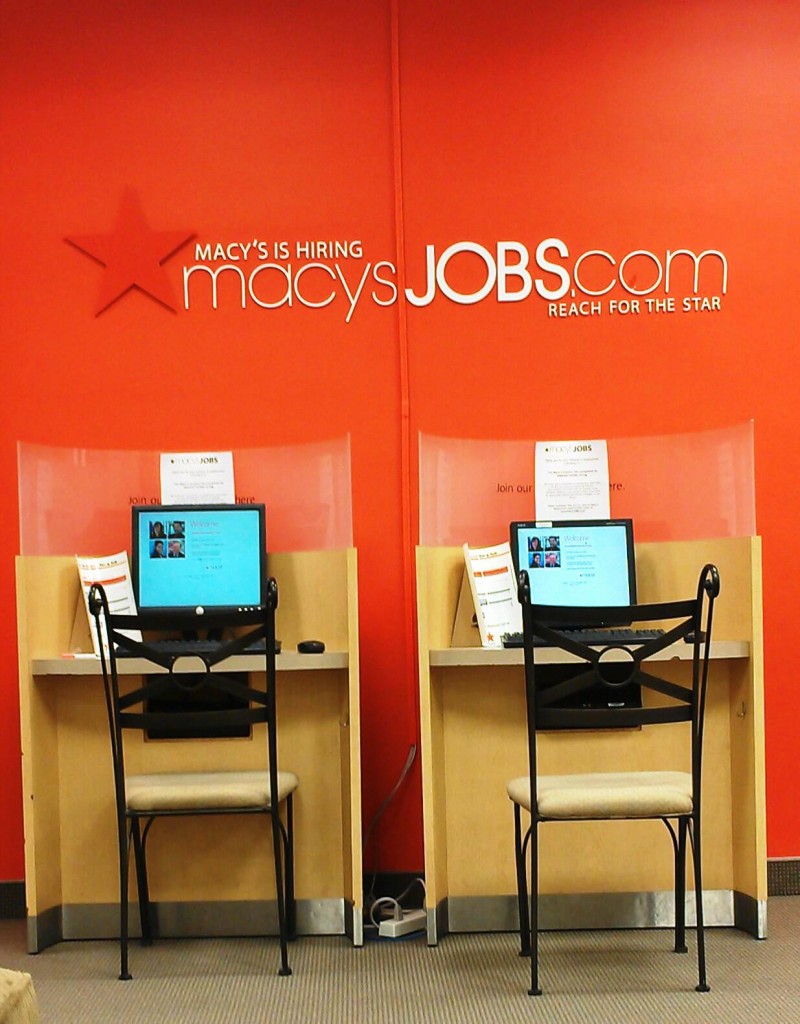 The fourth quarter is traditionally known for retailers hiring like crazy check out our post on which retailers are hiring for the holidays, upwards of 200,000 jobs.
Also, #Ford is hiring! Career opps in Engineering, Product Development, HR, Mktg and other areas, http://t.co/7Fz97u0f #jobs #hrtechchat

— Emilie Mecklenborg (@EmilieMeck) October 12, 2012
Know anyone graduating 12/2012 to 6/2013? AON seeking new grads for early career development program http://t.co/Tvst8jci #HBCUJobs #HBCU

— Dr. Marcia F. Robinson, SPHR | SHRM-SCP (@MarciaFRobinson) October 12, 2012
General Motors – Is actually a mixed bag, it is looking to insource most of the Information Technology (IT) jobs it has outsourced over the years.  The first push will see about 1,500 workers hired. The company is also going to take over 3,000 workers from HP which purchased EDS a few years ago that company had managed IT for GM. However it is also idling its Romulus engine plant for next week 10-21-12 laying its workers off for one week.
The Kentucky plant that manufactures the Corvette is also being idled for 6 months to change over for the brand new 2014 Corvette this will result in temporary layoffs it isn't clear how many workers of the 700 that work there will be affected.  Headcount is actually up 150 for this facility.
Living Essentials – The maker of 5 Hour Energy is going to open a third facility in Indiana and it will need another 200 workers.
SeaWorld – Apparently even SeaWorld is getting into the seasonal hiring spirit, it will hire some workers
Gulfstream Aerospace Corp – The business jet manufacturer plans to add about 35 employees to its operations in Brunswick, Ga. to keep up with an expanding workload finishing aircraft.
Nissan Motor North America – The company is adding a new shift and adding 800 jobs at its Smyrna Tennessee assembly plant.
American Airlines – Ironically the company is also laying off other areas of the company like baggage handlers.  After buying out many of its flight attendants it is looking to hire 1,500 new flight attendants replace some it let go. According to the Bureau of Labor Statistics these workers make about $37,000 per year, American said it pays about $45,000 but it is unclear if that will go down as it tries to save money.
DuPont – The company is expanding its innovation centers with a new on in Troy Michigan.  The goal is to help  bring new products to market faster for the automotive market.
There hasn't been massive hiring announcements but you can check out our live Twitter stream for job postings.
//
Hiring Freezes
Notable Layoffs 
American Airlines – The airline company has reduced its baggage handlers by about 80% many took early retirements and buyouts. The positive news is that through negotiations the massive layoffs at the company have been less severe.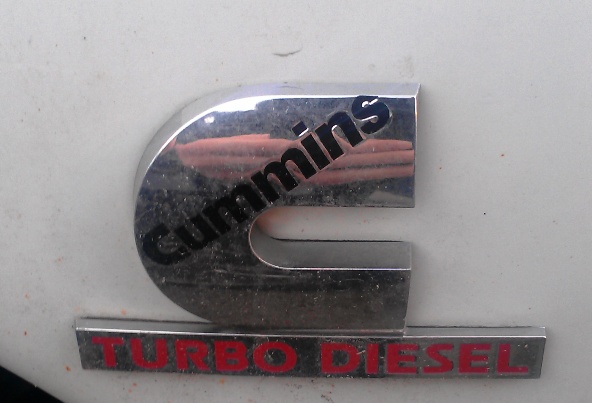 Cummins – Known for its diesel engines the company will reduce 1,000-1,500 jobs as part of its cost reduction efforts.  Of these jobs 150 will be at the Indiana assembly plant these cuts will happen before 2013.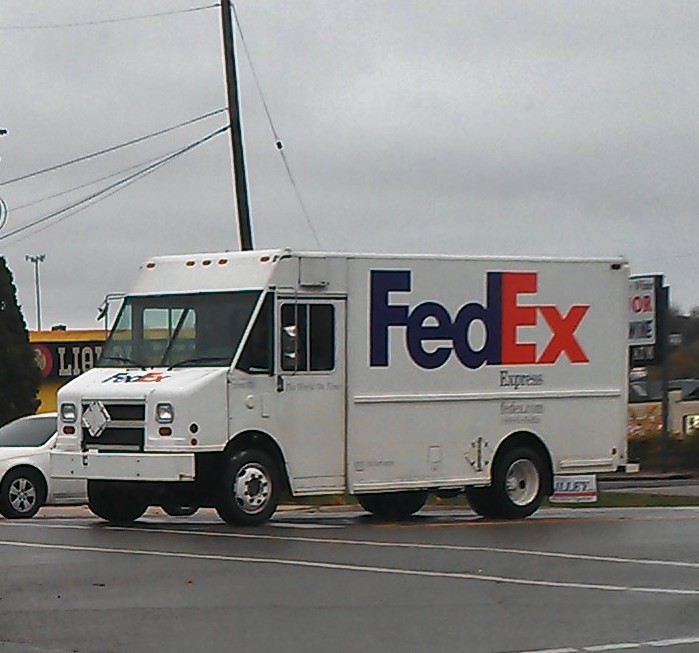 FedEx – The shipping giant announced it will be making massive cuts to its workforce to increase its profitability over the next 3 years.
PayPal – Is looking to make a 3% cut to its workforce which is the first time has made cuts since the financial crisis of 2008.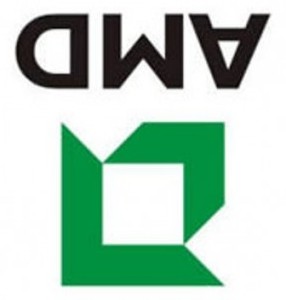 AMD – Known for making CPU's is preparing to lay off between 20 and 30% of its staff in the second quarter the company said it had 11,737 employees.  So upwards of roughly 8,000 jobs look to be on the chopping block. **Update** The company is actually going cut about 1,800 jobs before the end of the year.  The announced job cuts are going to come in at about 15% not the rumored 20 to 30%.
Sears Holdings Corporation – The owner of Kmart is also going to be closing a Woodhaven Michigan location in January 2013.  About 52 workers will lose their jobs.
Abbott Laboratories – Is cutting 550 workers globally in the run up to a spin off of one of the companies divisions.  The company is also planning to cut several hundred more workers in 2013.
Newsweek – One of the most prolific magazines to go nearly out of business and was sold for $1 is going to be fully embracing the new world of digital media 100%.  It is stopping print editions and as a result job cuts are expected.
Whirlpool – The Evansville Indiana plant will live to die another day.  The plant is down from 230 workers in April to about 100 now.  More workers have left their jobs so the plant is expected to stay open longer than its expected 2014 closure.
Paypal – The company is cutting 3% of the workforce which is about 325 jobs.
Dow Chemical -The company is writing down their joint venture in hybrid battery.
DuPont – The company is eliminating 1,500 jobs from its United States workforce.
Martha Stewart Living Omnimedia – Due to a lack of advertising revenue the company is laying off about 70 employees tied to the magazines it publishes.
Post Presidential election layoffs accelerate.
Boeing – Boeing is announcing management workforce reduction to levels of its workforce in 2010. New cuts are 30% of the management jobs. The Defense Division will have 10% job cuts.
Groupon – Possibly another great sign that the Web 2.0 movement is actually another Dot.Com bubble bursting 80 people are got the axe as the companies 3rd quarter was reported to the public, the company is looking to actually make a profit.  Groupon has laid off over 600 people in the last six months.
NBCUniversal – there are 500 employees now looking for work elsewhere in the economy.
Hostess – The maker of infamous Twinkies and Wonder Bread announced after a union labor showdown that it will file for Chapter 7 bankruptcy and liquidate the companies assets.  The move will see about 18,000 jobs vanish like the twist ties for bread.
CitiGroup -The banking group let 100 workers go in Long Island.
Dana – Automotive supplier is looking to layoff more workers.
13abc.com: Breaking News, Weather and Sports
Bechtel Power Corp – In Florida the nuclear plant is looking to layoff 277 workers at the plant.
Gamesa Energy – The plant is going to layoff 92 out of its current 154 workers.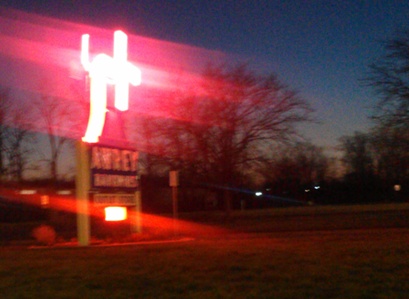 Awrey's Bakery – Just on the after narrowly escaping a mass layoff in the second quarter of 2012.  They had previously taken a $1 per hour pay cut, then another $0.85 an hour pay cut due to the union.  The company seems to be following Hostess trying to cut costs.  Awreys will be laying off 150 workers in Livonia, MI.
Resignations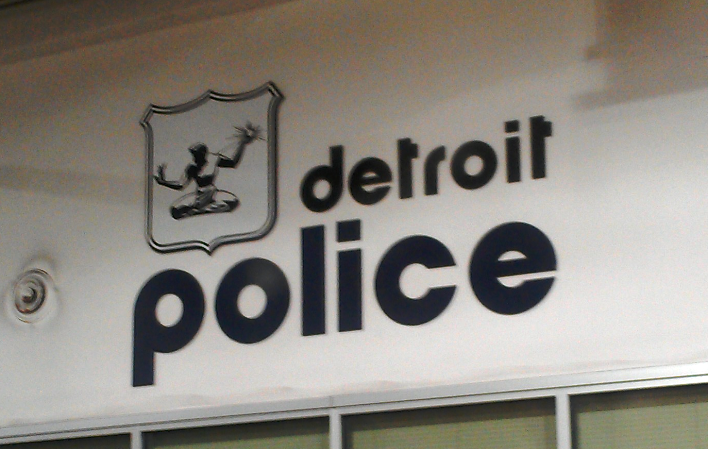 Detroit Police – Chief Godbee The second Chief of Police in a row to resign or in this case "retire" amid a sex scandal.
Citi – Vikram Pandit CEO of Citi resigned from the company.
Lockheed Martin – This is one the craziest resignations around, the incoming CEO resigned pretty much before he ever got in place as CEO for an improper relationship with a female subordinate. It just rings of HP's former CEO Mark Hurd problem.
Central Intelligence Agency (CIA) – Former Army General and now former CIA director David Petraeus resigned for his affair with another woman.
Huron Township, MI – The police department is laying off 10 of its 22 employees.
Firing
 Transportation Security Administration (TSA) – About 25 baggage screeners at the Newark Liberty International Airport will likely be fired for "improper screening" of luggage.