Impending COVID-19 Recession 2020
COVID-19 Recession 2020
We won't have real United States government data to show we are currently in the throws of a Recession until the second quarter of 2020 is over, and for those of you who are not arm chair economists a textbook definition of a recession is actually two back to back quarters of negative growth. So we might not have confirmed recession until later as late as Q4 2020 ironically.
However given the "mostly voluntary" actions on employers suspending office activities and allowing anyone who can to Work From Home (WFH) some business is being conducted albeit at a slower velocity than we had been used too.
Often a recession does not unfold in real time over a period of days, but we are getting to break lots of new ground in 2020. Forecasts for Gross Domestic Product (GPD) are now being estimated as low as -10%. For a period of years the United States has hovered around 2-3%. Having said that the last recession that the US economy had was the Great Recession which felt like it never ended, while officially it did end over 12 years ago.
Estimates range for the Second Quarter of 2020 to have a bad as a negative Gross Domestic Product of 24% as of March 20, 2020 estimate.
Come back for more we are going to make this a mega post as the United States deals with the COVID-19 fallout.
COVID-19 Recession is official
June 8, 2020 update – The National Bureau of Economic Research called the official start of the United States economic recession which it says we entered in February. It ended the longest running period of economic growth on record, which started in 2009, and ended in February 2020.
State Unemployment Filings skyrocket
Likely these are going to be all time high increases. Some of the best estimates are that we will see unemployment filings surge to well above the estimates of the Great Depression, these are estimates because unemployment filing data does not go back prior to that. Typical national initial weekly jobless claims were around 150,000-330,000 weekly for the last couple of years. We are seeing states like Michigan, Ohio, and New York post less than weekly figures that add up to well over 150,000 initial filings per week.
Michigan – Gov. Whitmer's recent executive order expanded benefits to 26 weeks from 20, and the application eligibility period will be increased from 14 to 28 days.
as of March 20, 2020 initial unemployment filings have soared an unprecedented 1,500% to 55,000 out of work employees. By March 22, 2020 this number had increased to 108,000 job loss filings for Michigan. For those of you new to unemployment in Michigan we have guides for navigating unemployment that we created in the Great Recession. Please bear with us as we update these for the COVID-19 Recession.
Ohio – The Ohio Department of Job and Family Services released data that showed the state received 139,468 unemployment benefits applications from March 15 through March 19, a massive increase over the 4,815 received over the same five-day period the previous week. The state as of March 23, 2020 stopped giving daily guidance.
New York – On Friday March 20, 2020 the New York Department of Labor took 150,000 phone calls for unemployment up from a "typical" 10,000, and their website was up 400% in traffic the website also crashed.
California – posted over 1 million claims on its own in less than two weeks.
United States –  initial unemployment claims for prior week when we saw the first wave of State mandated shelter in place orders totaled 3,280,000 million newly unemployed workers. An all time high by any measure. Read more about the US weekly unemployment claims in our weekly unemployment claims that we compile weekly from the US Department of Labor reports.
Entire Business Sectors are in Decline
When we say decline we don't mean down a few percent or 25%, we mean in many cases declined to literally zero. With local and state governments, and likely Federal Government mandating particular businesses to shut their doors. We are going to highlight the most obvious business sectors affected.
Entertainment
Many states and very likely the US Federal Government will have a full sanction on entertainment establishments like gyms, movie theaters, concert venues, and sporting events.
Gyms –  on gyms. Super gym chains like Planet Fitness, Lifetime Fitness, are sure to be able to rack up hundreds of job losses not including the hundreds of various local town mom and pop establishments.
ClassPass – April 2, 2020 ClassPass told employees Thursday it was laying off or furloughing just over half of its staff as social distancing measures slashed its revenue, the company confirmed to CNBC. The changes impact 53% of the staff, with 22% laid off and 31% furloughed.
The staffing changes will affect hundreds of employees. The company previously had about 700 workers, according to LinkedIn data
Movie Theaters – Mega movie theater chains like AMC Theaters, Emagine, are closed for weeks.
AMC Theaters Star Southfield, MI – is not only closed for shelter in place, but someone noticed it is permanently closed, never to return. It cost a rumored $40 million to build in 1997.
Spas – Michigan cited spas to close, but not at immediately salons, as of March 22, 2020 Salons were added to Michigan's business restrictions.
Media
Tribune Publishing – most known for the Chicago Tribune is going through a second round of furloughs.
LA Times – furlough some business-side employees and that senior managers will take pay cuts which begin on April 19 and will last up to 16 weeks, according to the memo. Senior managers on the business side and the editorial side will take pay cuts of 5% to 15% for 12 weeks. It almost goes without saying but 401k matches were also promptly set on fire.
Valence Media – April 14, 2020 the parent company of The Hollywood Reporter, Billboard, Dick Clark Productions and Media Rights Capital began layoffs. The website IT administrators had their last laugh as they entire team was laid off, they posted a very public good-bye message.
97.1 The Ticket and WWJ 950 in Detroit, MI – Owner Entercom  (second largest radio owner in USA) announced this week in a company-wide memo that it is planning immediate layoffs, pay cuts and furloughs amid the coronavirus crisis. Employees who make $50,000 a year will be forced to take a 10% to 20% pay cut, David Field, Entercom CEO, said in the memo (also taking a 30% pay cut). If that wasn't enough bad news bonuses also are suspended, as is the company's 401(k) match.
Gannett – America's largest newspaper publisher and most often cited as the owner of USA Today is furloughing workers, and instituting pay cuts for anyone who has salary above $38,000 per year.
New today: @Gannett announced unpaid newsroom furloughs of 1 week per month during April, May and June. We're told journalists earning more than $38K are subject to the plan. This is prompted by COVID-19

— Gregory Holman 📲📰 (@GregHolmanNL) March 30, 2020
Travel, Tourism, and Hospitality
Airlines – grounding in some cases all flights.
Cruise Lines – one of the first impacted in the travel and tourism industry was the cruise lines. With the Princess cruise line that had one of the largest COVID19 outbreaks.
Princess announced Thursday that it is suspending its global operations for 60 days. It was essentially ground zero for the cruise line industry with two of its ships' passengers into COVID19 quarantine.
Royal Caribbean – suspending its U.S. operations at midnight Saturday March 14th , the company said Friday. Its move followed Princess Cruises, Viking and Disney on Thursday.
MSC Cruises – canceling its cruises from Miami to the Caribbean from Saturday through April 30.
Cunard –  followed suit, announcing Friday that it would pause new North American departures for one month through April 11. Cunard operates cruise ships Queen Mary 2, Queen Victoria and Queen Elizabeth.
Hotels and resorts – are in free-fall for their businesses. Typical healthy vacancy rates are north of 70 percent, and many were posting vacancy rates as low as 20%. So bad is the pain that the industry is asking for corporate bailouts by the government. While many of the major hotel chains have a big brand out front, typically each hotel you may stay at is an independent "small business" so these type of economic disruptions are catastrophic.
AHC Hospitality – Michigan chain lays off 1,000 employees. Closes its Grand Rapids flagship the JW Marriott until a the coronavirus clears.
Metro Detroit hotels that are closed from COVID19:
Shinola Hotel

MotorCity Casino Hotel

Robert's Riverwalk Hotel

Hilton Garden Inn, Detroit Metro Airport

Detroit Foundation Hotel

El Moore Lodge

Element Detroit

Greektown Casino Hotel

Hilton Garden Inn Detroit Downtown

Hostel Detroit

MGM Grand Detroit

The Siren Hotel

Westin Book Cadillac

Hyatt Place Detroit Novi

Comfort Inn & Suites Warren

Courtyard by Marriott Detroit Pontiac/ Auburn Hills

Crowne Plaza Auburn Hills

Royal Park Hotel in Rochester

Detroit Marriott Troy

Hyatt Place Detroit/Auburn Hills
Rental Cars – Hertz Global Holdings Inc., Avis Budget Group Inc. and Enterprise Holdings Inc. have asked the Treasury Department to include their industry in Federal plans to rescue U.S. travel companies ravaged by the COVID-19 coronavirus, additionally they have said that their industry employees 160,000 people who are now at risk of losing their jobs. By March 23, 2020 Hertz and Avis had already moved to start making layoffs.
Hertz – is preparing to file for bankruptcy, so expect hundreds, and possibly thousands more layoffs here.
Uber – laying off about 4,000 workers.
Founders Brewing Co. – laying off 163 workers due to the COVID19 pandemic shutdown.
Shake Shack – closed at least 9 stores as of April 2, 2020. Most of the remaining stores are operating with delivery service pick up.
Deschutes Brewery – lays off 300 workers.
Restaurants – restaurant industry says there are about 600,000 restaurants in the United States. If all were ordered closed and had an average staff of say 10, we can easily get 6,000,000 out of work employees seeking unemployment.
Bright spot in this is that chains such as Domino's Pizza, and Papa John's are trying to hire thousands of employees to help make pizzas and deliver to homes.
National Coney Island – as of April 1, 2020 all 16 locations are closed until further notice, the intention is to reopen as the virus concerns subside.
Retail (except Pharmacy, Grocers, and Club Warehousers)
Should you find yourself out of a job it appears that Kroger and Amazon are bulking up their employee ranks to keep up with demand. Kroger had announced 10,000 openings and as of March 17th said it hired 2,000, and Amazon announced it wants to hire another 100,000 workers to help keep up with warehouse order demand.
Target – is announcing bonus payments and a pay increase of $2 per hour.
Walmart – announced plans to hire 150,000 more employees and pay special bonuses to employees.
Amazon – looking to hire 100,000 more staff, and pay a temporary $2 extra raise per hour.
Wholefoods an Amazon Company – Has asked for employees to share paid time off with associates who get COVID-19 during this time. As of late March the employees are in the early stages of having a strike over their working conditions given the state of the COVID-19 virus.
Bed Bath and Beyond – Announced April 2, 2020 that they will extend store closures and furloughs until May 2nd, 2020.
Ulta Beauty – Closed all of their stores, and is claiming to pay employees through Mid-April, 2020 with the CARES Act. Stores do not have a date to reopen, only stating when it is safe to do so.
Buckle – Buckle will furlough most of its employees, including store and corporate office workers, starting Apr 5. During this time, all employees will be offered full benefits, while those working will get a pay cut. Keeping in these lines, its chairman, president and chief executive officer have stepped forward to forgo their salaries till operations resume. Further, the company's board members will also give up their respective cash retainers for the current quarter.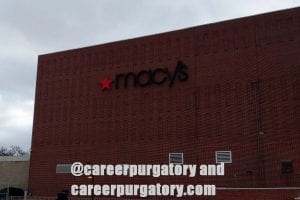 Macy's – furloughed most of its 125,000 workers.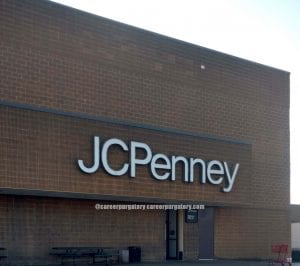 JCPenney – furloughed thousands of workers.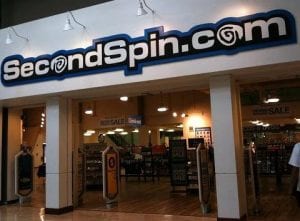 SecondSpin – closing their operations for offering sales of second hand media like DVD's, Blu-Ray, and music. They posted the following statement on their social media March 17, 2020: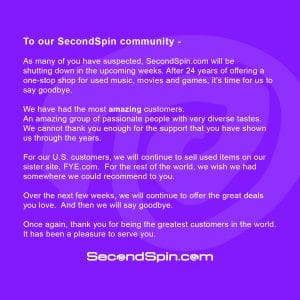 Automotive
The entire automotive sector tends to live and die by the Original Equipment Manufacturers (OEM's) being in a state of production, or shutdown. Worse still as we learned with the 2019 UAW contract negation at General Motors each week of no production has a significant decline in profitability, and many of the UAW employees have come to rely on those important bonus paychecks that are tied to employer profitability.
As each OEM shuts down, or is affected by regional state shelter in place orders the respective Tier part suppliers will also likely be following suit to shut down and likely issue lay off notices.
General Motors – for salaried employees issued work from home orders after a worker contracted COVID-19. Manufacturing plants were suspended with UAW negotiations. Michigan operations are likely suspended until at least April 13 per Michigan shelter in place issued on March 23, 2020.
GM (Flint,MI) no date for restart
GM (Hamtramck ,MI) no date for restart
GM Lansing ,MI (Delta) no date for restart
GM Lansing, MI (Grand River) no date for restart
GM (Orion Twp. ,MI) no date for restart
GM (Spring Hill, TN) no date for restart
GM (Wentzville, MS) no date for restart
GM (Bowling Green, KY) no date for restart
GM (Arlington, TN) no date for restart
GM Fairfax Assembly (Kansas City, KS) no date for restart
GM (Fort Wayne, IN) no date for restart
Ford Motor Company – for salaried employees issued work from home orders after a worker contracted COVID-19. Manufacturing plants were suspended with UAW negotiations. Michigan operations are likely suspended until at least April 13 per Michigan shelter in place issued on March 23, 2020.
Ford Dearborn Truck Assembly no date for restart
Ford (Flat Rock) no date for restart
Ford Michigan Assembly (Wayne) no date for restart
Ford Ohio Assembly (Avon Lake, OH) no date for restart
Ford (Kansas City, MO) no date for restart
Ford Kentucky Truck (Louisville, KY) no date for restart
Ford (Louisville, KY) no date for restart
Ford (Chicago, IL) no date for restart
Fiat Chrysler Automobiles – for salaried employees issued work from home orders after a worker contracted COVID-19. Manufacturing plants were suspended with UAW negotiations. Michigan operations are likely suspended until at least April 13 per Michigan shelter in place issued on March 23, 2020. By March 25, 2020 the company moved to cancel all contract workers in the Chrysler Technical Center which is about 2,000 workers.
FCA Jefferson North (Detroit, MI) resumes sometime after May 3
FCA (Sterling Heights, MI) resumes sometime after May 3
FCA Toledo, OH North resumes sometime after May 3
FCA (Warren, MI) resumes sometime after May 3
FCA (Belvidere, IL) resumes sometime after May 3
Nissan North America –
Nissan (Smyrna, TN) Assembly resumes late April
Toyota Motor – Shut down all operations with the intention of restarting around April 6, 2020.
Toyota (Blue Springs, MS) resumes May 4
Toyota (San Antonio) resumes May 4
Toyota (Georgetown, KY) resumes May 4
Toyota (Princeton, IN) resumes May 4
Honda North America –
Honda (East Liberty and Marysville, OH) resumes May 4
Honda (Greensburg, IN) resumes May 4
Honda (Lincoln, AL) resumes May 4
Mercedes-Benz –
Mercedes-Benz (Charleston) resumes April 20
Mercedes-Benz (Vance) resumes April 20
Tesla Motors – April 8, 2020 announced pay cuts and furloughs for much of its staff.
Tesla (Fremont) resumes May 4
Hyundai-KIA –
Hyundai (Montgomery, AL) resumes May 4
Kia (West Point) resumes April 13
Subaru –
Subaru (Lafayette, IN) resumes May 11
BMW –
BMW (Spartanburg) resumes May 1
Volvo (Geely)
Volvo (Ridgeville) resumes May 4
Volkswagen –
Volkswagen (Chattanooga, TN) resumes April 27
Benteler – a German based automotive Tier supplier cut 1,000 jobs in West Michigan activating WARN notices .
Government
State and Local governments need to have their budgeted expenses brought in line with their revenue. As businesses taxable profits crash, collectable tax revenues fall.
State of Michigan Government Layoffs and pay cut
Michigan Attorney General Dana Nessel confirmed the layoffs of more than a quarter of her work force which was more than 100 employees
Governor Whitmer is taking 10% pay cut, and some employees will be laid off for 10 days.
Detroit Land Bank Authority – cutting 20% of its staff, and half of contractors are eliminated. Salaried executives over $125,000 are taking 5% pay cuts.
Medical
Seems wholly ironic that in time of a national health crisis that we would see healthcare industry cuts, however there are a lot of specialty healthcare services that at this time would just be a drag on the completely necessary personal protection equipment (PPE) to care of real needs of people in urgent critical status from the COVID-19 corona virus.
Beaumont Health – the 38,000-employee system would be laying off 2,475 employees and permanently eliminating about 450 positions. The CEO is taking a reported 70% paycut on an "undisclosed" salary which is likely north of $4 million based on a 2017 report. In a move sure to free up more cash the hospital has sold off its emergency ambulance division which will see 500 employees move off the payroll. The Hospital group already has $2 billion in the bank.
Henry Ford Health – furloughing 2,800 workers which is about 9% of its 31,000 workforce.
Trinity Health the parent of Mercy Health – Laid off 2,500 workers or 10% of the health system. Trinity Health's workforce in Michigan who work at Mercy Health and Saint Joseph Mercy Health System are affected.
Manufacturing
Companies that manufacture products are a mixed bag, either at close to or zero output if you make automobiles, or if you make food, running as fast as you can.
The Boeing Company – suspending production of the 787 Dreamliner which affects workers in South Carolina.
Rolls Royce – layoffs of up to 8,000 workers.
General Electric Aviation – preparing for 13,000 global layoffs.
Kraft Heinz – the pantry super company is running three shifts to keep up with demand for its pantry staple items.
La-Z-Boy – Announced March 30, 2020 is cutting an astounding 70% of its entire workforce with layoffs of 6,800 workers, it also holds the distinction of being the top 60 employer in the state of Michigan. The irony of this is not lost on us, as in the throws of The Great Recession they were prohibiting non-job hoppers, or underemployed from applications in their job postings.
Oil Field (not directly Coronavirus related).
In the middle of the chaos Saudi Arabia quietly launched an Initial Public Offering to raise money as the most valuable company on the plant worth more than Apple, yes that Apple.
Halliburton – has laid of thousands of employees in multiple rounds of layoffs. Recently May 6, 2020 1,000 cut at the HQ.