First Quarter 2014 Hirings, Firings, Layoffs, Resignations By The Numbers
2013 Recap of First Quarter, Second Quarter, Third Quarter, and Fourth Quarter reports.
For 2012 coverage check out First Quarter, Second Quarter, Third Quarter and Fourth Quarter reports.
For 2011 coverage check out our First, Second, Third and Fourth Quarter reports.
2014 is off to a start with consolidations, plant closures, and layoffs.  2014 beings the year business as usual adding many new workers to Career Purgatory.
Hiring
The end of 2013 showed that 2014 will continue to have challenges for the economy.  December 2013 posted only 74,000 new jobs, the lowest rate in years.  It's been said since the Great Recession that we need to be above 125,000 jobs created each month to show a steady labor market.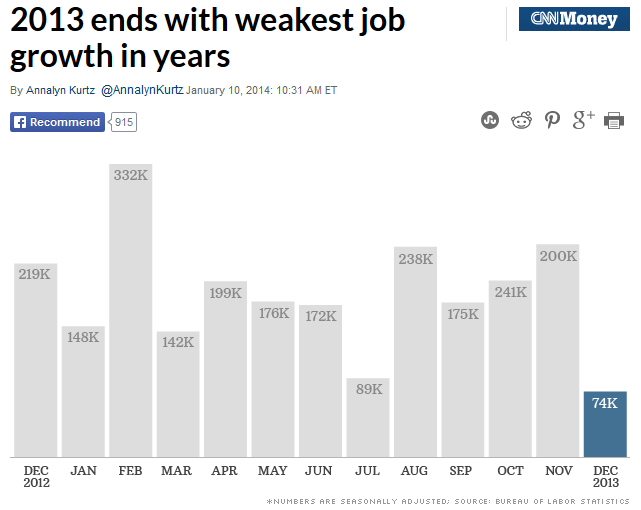 Worse still is that the labor participation rate which is workers that are not working has been creeping up for years.  We now have over 90,000,0000 without work.
Employers are recovering and maintaining  profitability without adding many employees.
Multiple events or job postings for low skilled work are showing thousands of workers showing up for a handful of jobs.
U.S. Employers have actually advertised the most jobs since 2008, which should be a positive sign for the labor market.  However that number only stands at 4 million, there are at last count from the Bureau of Labor Statistics 10.4 million workers unemployed.  That figure doesn't even include those that have dropped out of the work force.
Clearly not enough jobs to go around.
Two Michigan companies are getting money from the State through grants and tax breaks to add 229 jobs to the state. Futuramic Tool & Engineering Company and Urban Science Applications, Inc. are looking to expand in the state.
Home Depot – For the 2014 spring season there will be a hiring of 80,000 workers, most of which are going to be part-time. For those of you in Metro Detroit it shakes out to about 1,500 jobs.
Kellogg – The company is going to open a new Global Service Center in Grand Rapids, MI. Many of the jobs are actually already in place at the company's Battle Creek headquarters.  So its a bit of shuffling jobs from the HQ to a new building.  The jobs are expected to be 300-600 in Grand Rapids in the coming years.  The move is part of the "Project K." the company put in place to cut costs.  It will ultimately cut Kellogg's global workforce by 7 percent as it closes plants and production lines.  Most of the cuts are happening outside of the United States.
American Lightweight Materials Manufacturing Innovation Institute – Barack Obama is expected to announce the creation in Canton, Michigan the Department of Defense funded research center.  It is estimated to help create 10,000 jobs in the next few years in Michigan and Ohio.
BMW Group – The American operations are looking to expand in South Carolina and spend $1 billion doing so and adding 800 additional workers.
Notable Layoffs
HP – Upping its original layoff plan from 2012 and adding another 5,000 workers to be cut by October 2014.  This effort is the work of 34,000 jobs lost.
International Paper – Cutting 700 at its soon to close Courtland Alabama plant, it had at on point 1,100 workers.
Rumford Paper Co. – It's Maine plant is cutting 110-138 workers.

Gorham Paper and Tissue – laying off 20-50 workers at the paper plant.
Lincoln Paper and Tissue LLC – looking to cut 200 workers by February.
Bombardier – The company is going to furlough 300 Learjet employees or 10% of its workforce in Kansas.
Bangor International Airport – Going to lay off 15 workers. Video here.
US Steel POSCO – Pittsburgh Pennsylvania plant is looking to cut 690 workers.
Sears Holdings Corp. – The owner of Kmart is closing 3 stores in Wisconsin and will affect 300 workers.  The Kmart chain is also closing its Bad Axe Michigan store affecting 61 workers. Fergus Falls Kmart will also close in February.
Macy's – The retailer is laying off 2,500 workers as part of a restructuring.
Dell – The computer giant that was recently taken private by its founder Michael Dell is rumored to be laying off thousands of workers in sales and marketing roles in the United States, and also in Europe.
J.C. Penney – The retail sector is clearly in pain and J.C Penney is also reeling from it's failed revitalization that saw tens of thousands of workers get laid off.  The newest bad news is the the company closing 33 stores and letting go 2,000 more jobs.
United Airlines – Airline company is looking to save $2 billion and it is cutting 685 flight attendants as part of this effort.
Flagstar Bank – Part of a restructuring the Bank is laying off 347 workers.  Update the company announced more layoffs. Flagstar will have 600 less workers in 2014.
Intel – The microprocessor giant is cutting 5% of its global workforce on the decline of PC sales, watch out Dell.
Citi –  Fort Mill location is closing its default mortgage service unit in the Fort Mill area, affecting about half of the workforce.  400 workers are expected to be cut.
Sprint – Planning company wide layoffs for 2014.
Teleperformance USA –  the company closed its location Ann Arbor, MI location and laid of all 430 workers, it required a WARN notice to be filed with the Federal Government.
Walmart / Sam's Club – Walmart the parent company of Sam's Club is cutting 2,300 manager positions at the company.
ConAgra – Kentwood Michigan breakfast bar manufacturing plant will close and 260 jobs will be lost.  The company also announced that by early 2015 it will close two western New York production plants cutting 400 jobs in the process.
ForeSee Results Inc – Ironically it has to be asked if the workers could see this one coming, the company was purchased for "well north of $200 million" by Answers.com owner Answers Corp, about 25% of the company is getting the axe.
United Airlines – The Cleveland Ohio hub has been cut and 470 jobs will be lost.
Ford and UAW – Worked out a rotating schedule for 2,000 workers that will include layoffs of 200 workers.
Disney – Looking to layoff hundreds of workers in its video game unit.
Loehmann's – Filed bankruptcy and will close all of its 39 stores.
Verizon – Cutting about 3,000 jobs for its call centers. Some of the employees may get transferred but it will still be a big cut to the labor force at Verizon.
IBM – The company is looking to rebalance their global workforce of over 400,000 workers.  In India they have starting cutting thousands of workers, and the company is rumored to start cutting tens of thousands of workers in North America in the coming days.
Sikorsky Aircraft – the helicopter unit of United Technologies Corp – Is cutting 600 jobs.
Barnes & Noble –  laid off employees in its Nook device unit, as the book seller continues to struggle.  Less than 100 people were cut.
PepsiCo – Laid off 30 workers at its Abilene plant.
Sbarro – The pizza chain known to any mall shopper has filed Chapter 11 bankruptcy protection, yet again. It has started to close 155 of its 400 stores.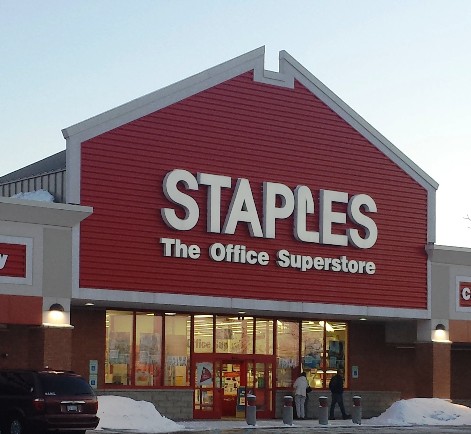 Staples – Announced that it will be closing 225 stores.
Quiznos – Is also filing bankruptcy protection.
Walgreens – Closing 76 unprofitable stores.
Firing
Yahoo! – The number 2 at Yahoo! Henrique de Castro has been let go.